We Asked ILRies:
How will ILR
Impact the Future?
Read What They Say
Alumni Honored with Groat and Alpern Awards
Russell Hernandez '88 and David M. Cohen '73 were feted April 28 at ILR's annual celebration in Manhattan.
Learn more about the event.
"No" vote for Unionizing Second Amazon Warehouse in NYC Seen as Setback that Won't Diminish Worker Momentum
Two years of pandemic-related worker activism is inspiring change that our community of scholar-researchers is uniquely poised to address.
Follow the story
"My time at the ILR School helped me understand both labor and management perspectives, which has proven to be a solid foundation for my career."
– Rob Manfred, Commissioner of Major League Baseball
John Abowd
Faculty Member
The International Statistical Review has published a career-spanning interview with Professor Abowd.
Read the Interview
Catherwood Library
The Martin P. Catherwood Library is the most comprehensive resource on labor and employment in North America, offering expert research support through reference services, instruction, online guides and access to premier collections.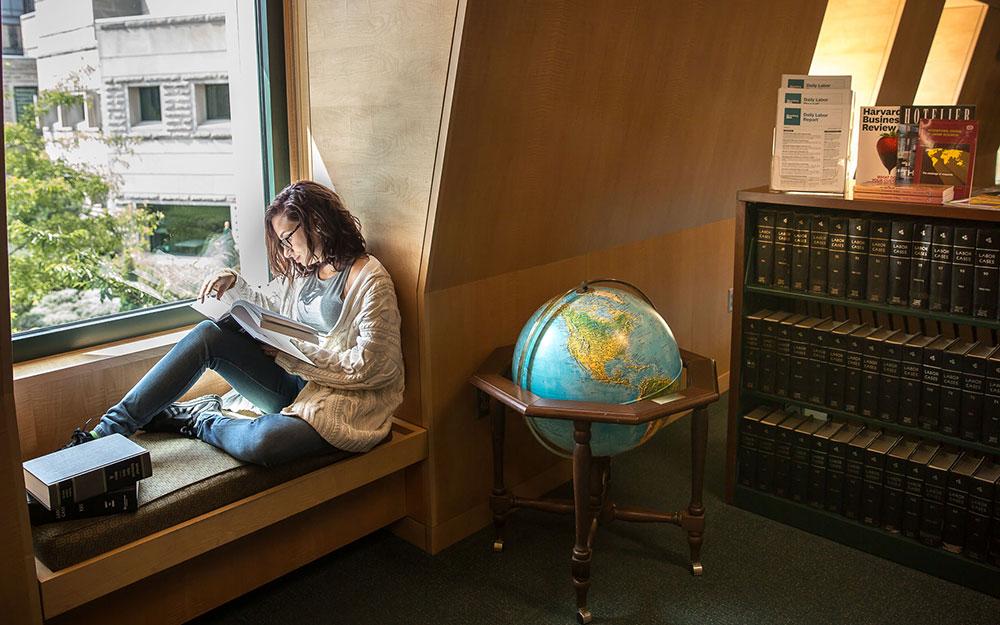 Find out more
Impact of Incentives on Ethics Examined
The presence of incentives directly influences the odds that an individual will act unethically, according to research led by Associate Professor Tae Youn Park.
Impact of Incentives on Ethics Examined
Campus Life
A view of student life at Cornell University's ILR School in Ithaca, NY.
@cornellilr